INFORMATION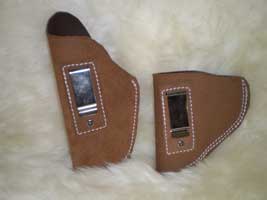 Ordering/Questions - You may either call us at (330) 877-9677 or e-mail us.
Payment Options - We accept the following credit cards: Visa, Mastercard, Discover. We also accept personal checks and money orders.
Sales Tax - We are required to collect sales tax in the state of Ohio along with shipping and handling charges. All other states will just be charged shipping and handling.
Returns/Exchanges - All returns must be made within 30 days of receipt of merchandise. All merchandise returned for exchange or refund must be in sellable condition unless received damaged. In this case, you must call us immediately to notify us of the problem at (330) 877-9677. We can only refund postage and handling costs if the return is the result of our error. There is a $50 restocking fee on all customer returns. Alterations must be made within 30 days of receipt of materials.
Shipping and Postage Charges - Charges are based on the value and shipping weight of your order. Most packages are shipped U.S. Postal Service or UPS. Because we are a custom shop, please allow 6-8 weeks for items not in stock.
Special Styles - Minor variations of styles can easily be made and are usually done without extra charge. Major changes will be charged as necessary. Complete style changes that necessitate new patterns will be charged on hourly basis, with all incurred costs added. Detailed instructions, as well as size, should accompany such orders.
OUR PROCESS
We manufacture products from your deerskin. We do not exchange or trade leather.
"You can't make a silk purse from a sow's ear." The old saying holds true with leather also, for while we can avoid some scattered flaws, we can't make clean items from leather that is badly scarred, dragged, etc.
If you do not have enough material, we can either return your uncut material to you or add from our stock to finish.
We also offer a large variety of custom products such as knife cases, holsters, chaps, aprons, belts and etc. from heavy cow hide leather.
If you don't have your own deerskin...
You can still secure any of our fine deerskin products from our stock. All are either on-hand or can be custom-made especially for you from our supply of choice deerskin.