WHAT WE OFFER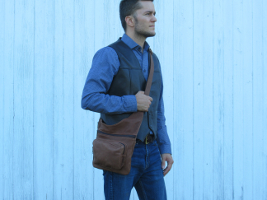 TANNING
We offer tanning of deer and elk hides into leather as well as hair-on tanning.
GARMENTS AND ACCESSORIES
We will make your leather into coats, jackets, gloves, purses, rifle socks, moccasins, & accessories.
LEATHER
Other leather in-stock for a wide range of uses.
REPAIR
Expert leather repair for items ranging from zippers, tears, saddles, etc.
LEATHER CARE
We carry leather cleaners and conditioners.
TAILORING
We offer tailoring on all of our leather garments as well as alterations to leathers purchased elsewhere.