Tanning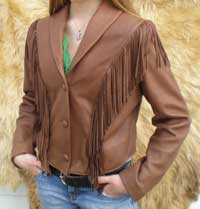 Instructions for preparing hides for shipment or delivery
Remove heavy lumps of fat before salting.
Remove heads, legs, and tails. Split all legs and trim them off above the knee. Split neck open.
Salt the hide. Use granular salt, not rock or pickling salt. Use 7-9 lbs. on deerskin, 12-15 lbs. on elk hide.
Stack the skins to cure. Salt draws moisture out of the skin. Stack the skins hair side down and raised off the floor on boards or something similar. In 10-15 days they will be ready to ship.
Do not air dry the skins as with furs! Cracks will develop when folded and this will produce a less-than-desirable product. Avoid allowing salted skins to overdry.
Shipping
A garbage bag containing the rolled, salted hides can be packed in a box. This is the ideal method. Send name, street address, and telephone number with the skins.
PLEASE NOTE
All deerskins will be colored in "Acorn".